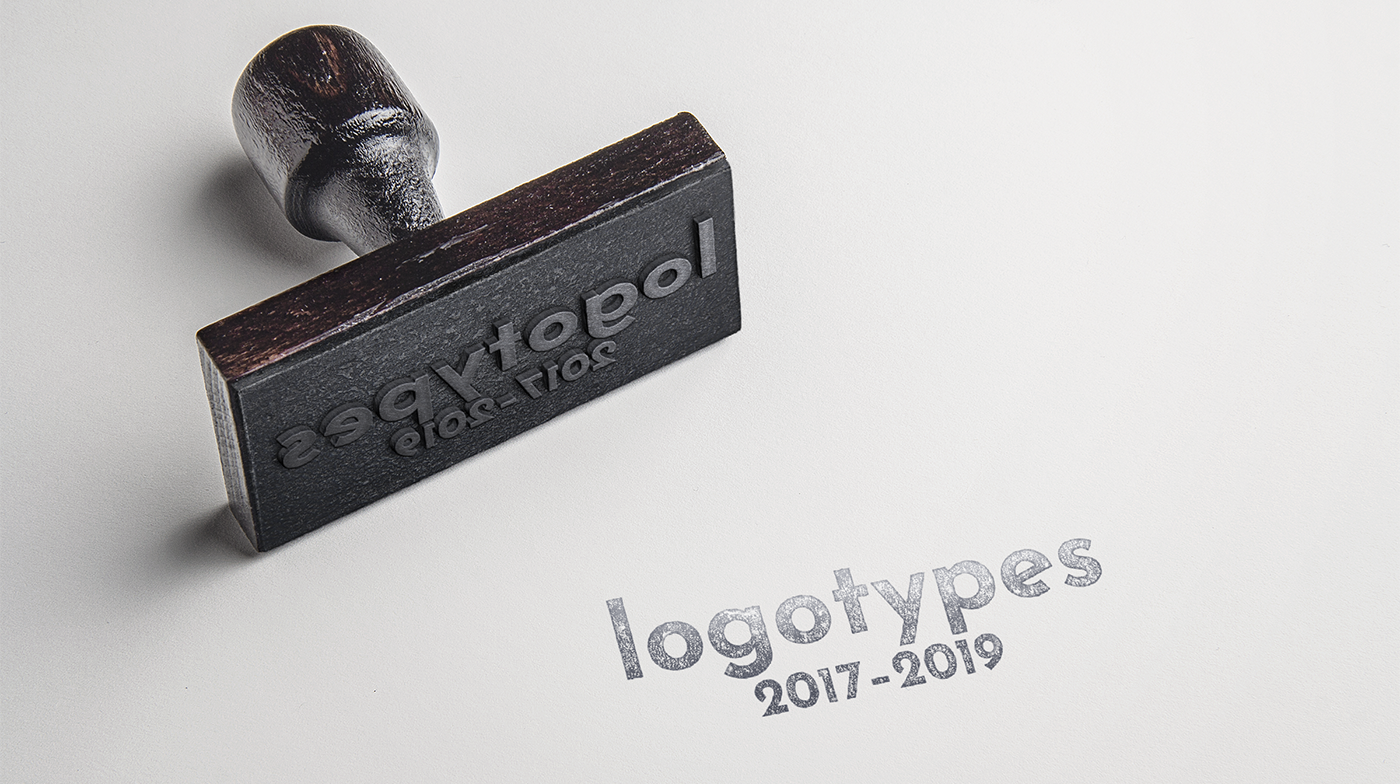 Between November 2016 and October 2019 I worked in the UPSALA, s.r.o. graphic design studio in Brno, Czech republic. I created a lot of designs there, but here I am only presenting the logotypes I made, and that are already in use. All the rights for the logotypes go to the studio: © UPSALA, s.r.o. – all rights reserved.

2016. novembere és 2019. októbere között az UPSALA, s.r.o. grafikai stúdióban dolgoztam, a csehországi Brünnben. Sok grafikát terveztem, de itt most közülük csak azokat a logókat mutatom be, amelyek már használatban is vannak. A logók utáni minden jog a stúdiót illeti: UPSALA, s.r.o. – minden jog fenntartva.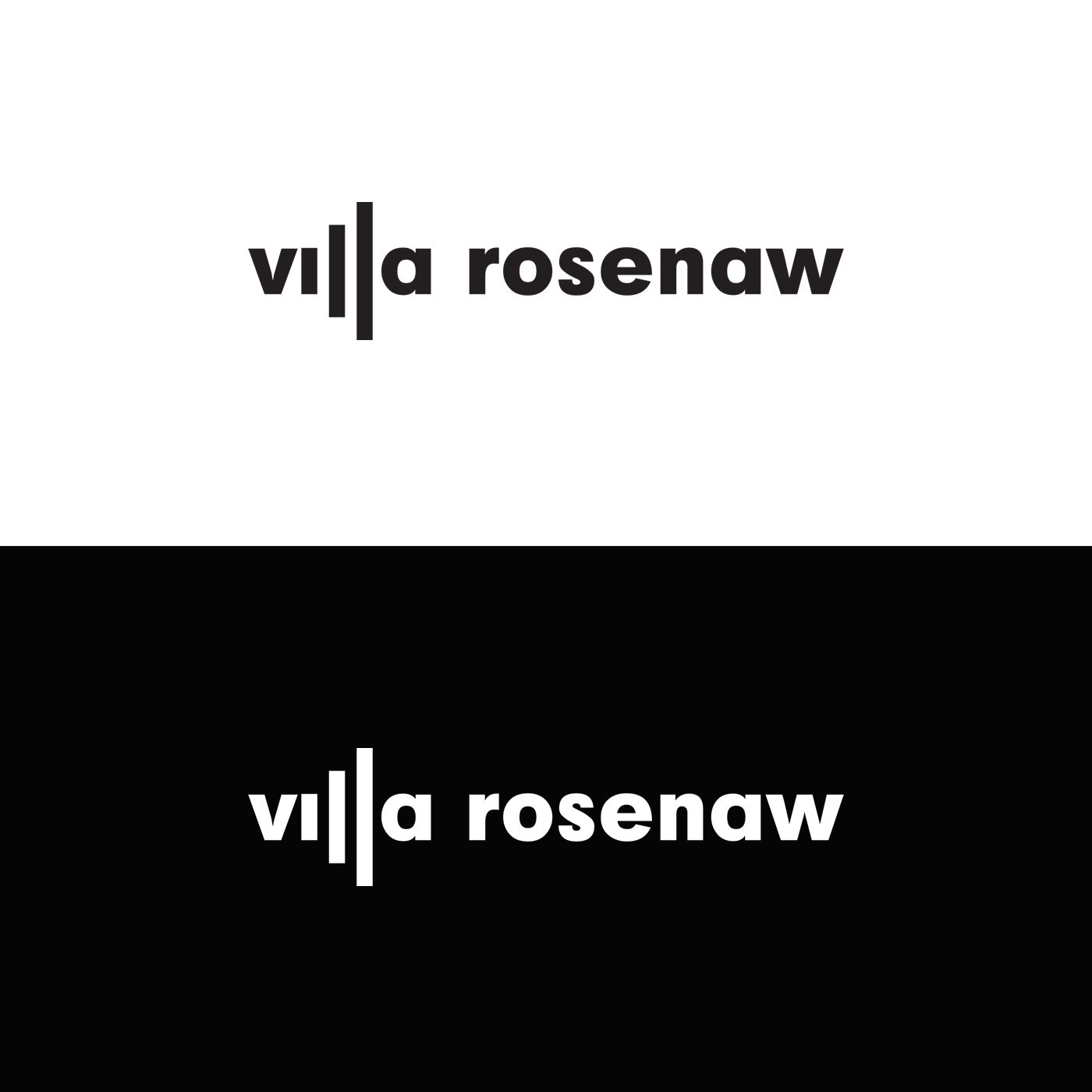 Villa Rosenaw is originally an Art Nouveau house built in the beginning of the 20th century by the Fassmann family in Rožnov pod Radhoštěm. It's got its new owners in 2017, has been reconstructed in 2017–2019 to become a hotel and in 2019 got its new name: villa rosenaw. The logotype features three vertical lines, that are meant to refer to the stairway leading up to the hotel's entrance.

A Villa Rosenaw eredetileg egy szecessziós ház, amelyet a 20. század elején épített a Fassmann család Rožnov pod Radhoštěm-ben. 2017-ben új tulajdonosokat kapott, 2017 és 2019 között felújították és hotellé alakították, 2019-ben pedig új nevet kapott: villa rosenaw. A logó három függőleges vonalat tartalmaz, amelyek a hotel bejáratához felvezető lépcsőkre utalnak.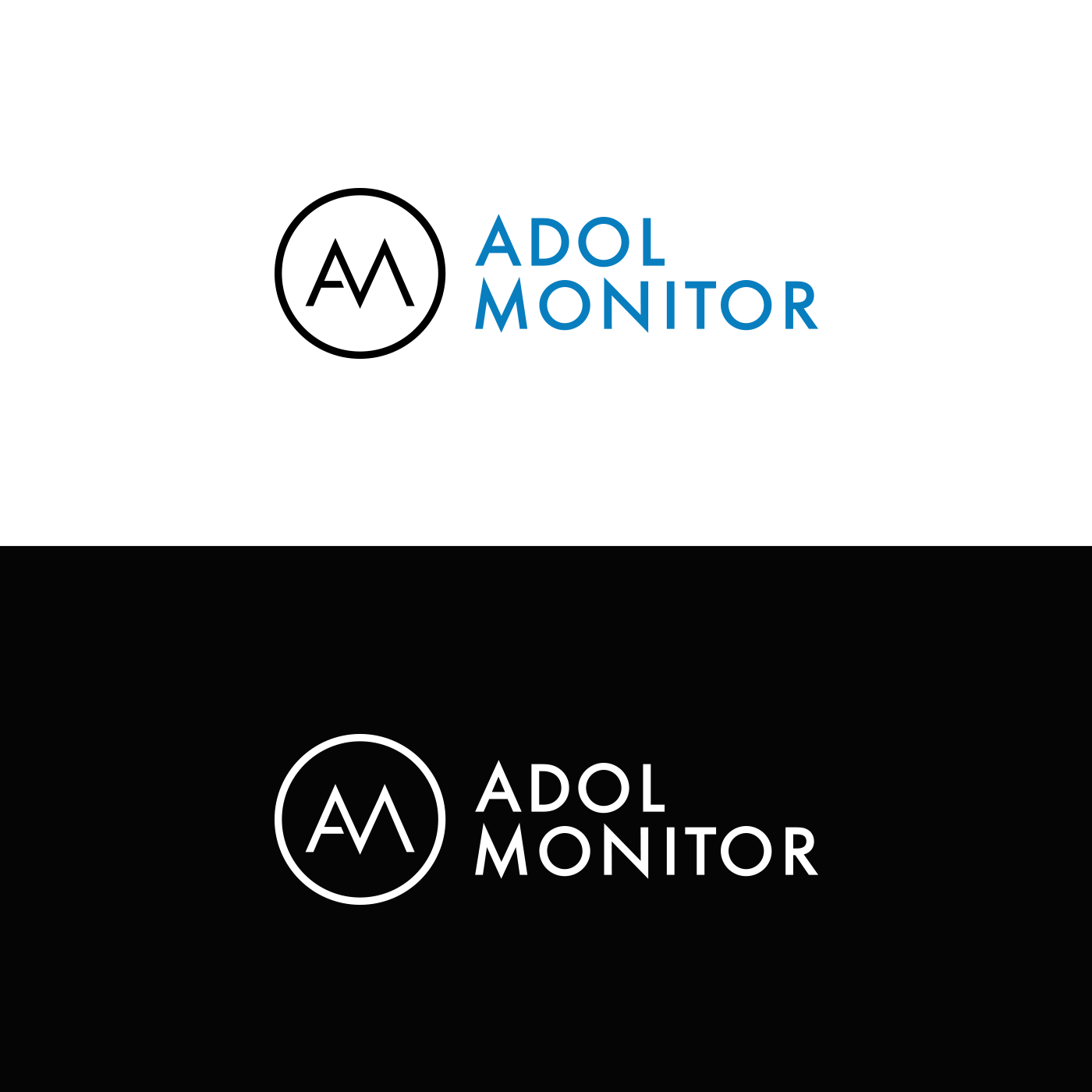 ADOL Monitor is a succesful real estate agency based in Prague with its own searching mobile application. Got its new logo in 2017.
Az ADOL Monitor egy Prágában székelő sikeres ingatlanügynökség, saját mobilos kereső applikációval. Új logóját 2017-ben kapta.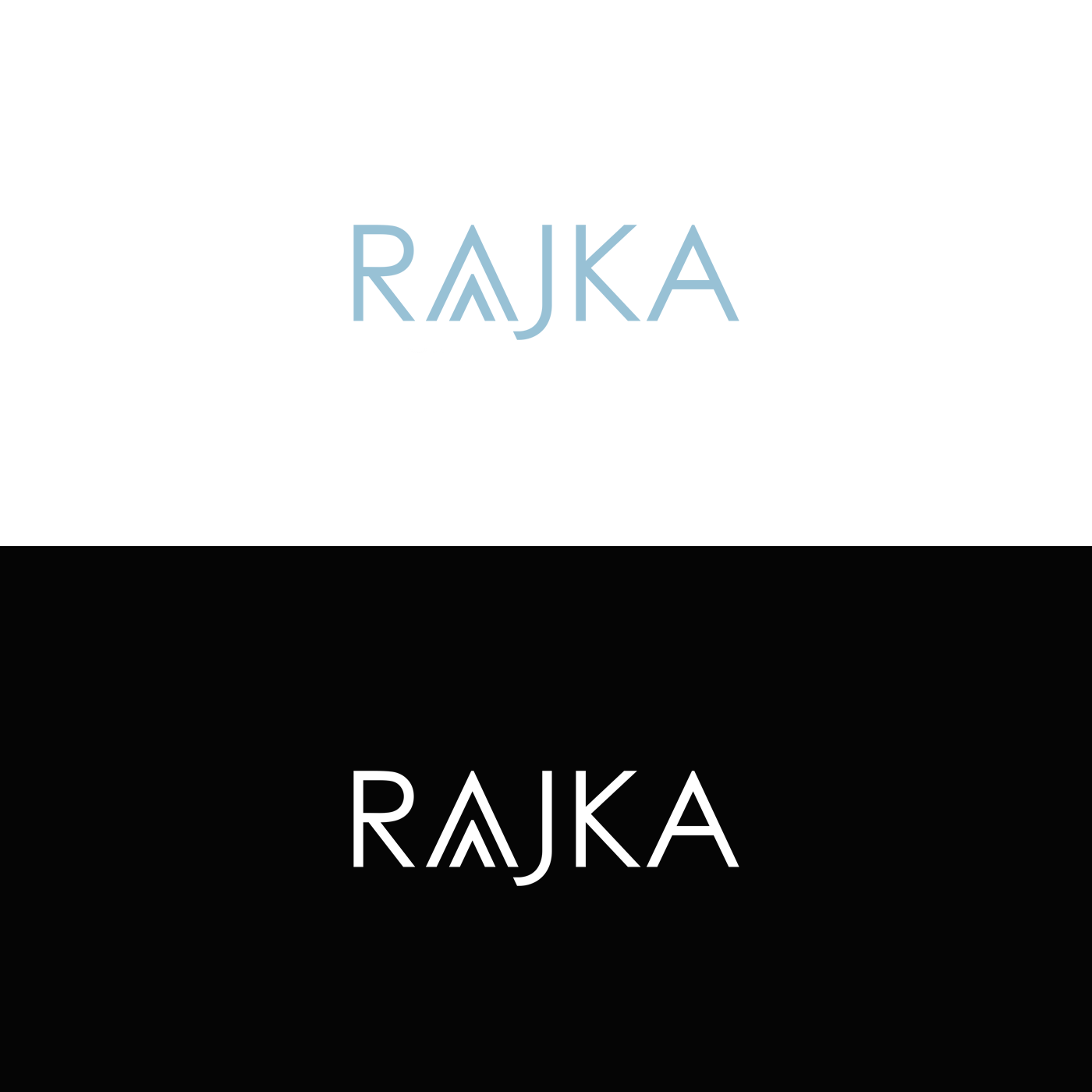 RAJKA is a 4-star hotel in Valašské Meziříčí. Got its new logo in 2017.
RAJKA egy négycsillagos szálloda neve Valašské Meziříčí-ben. Új logóját 2017-ben kapta.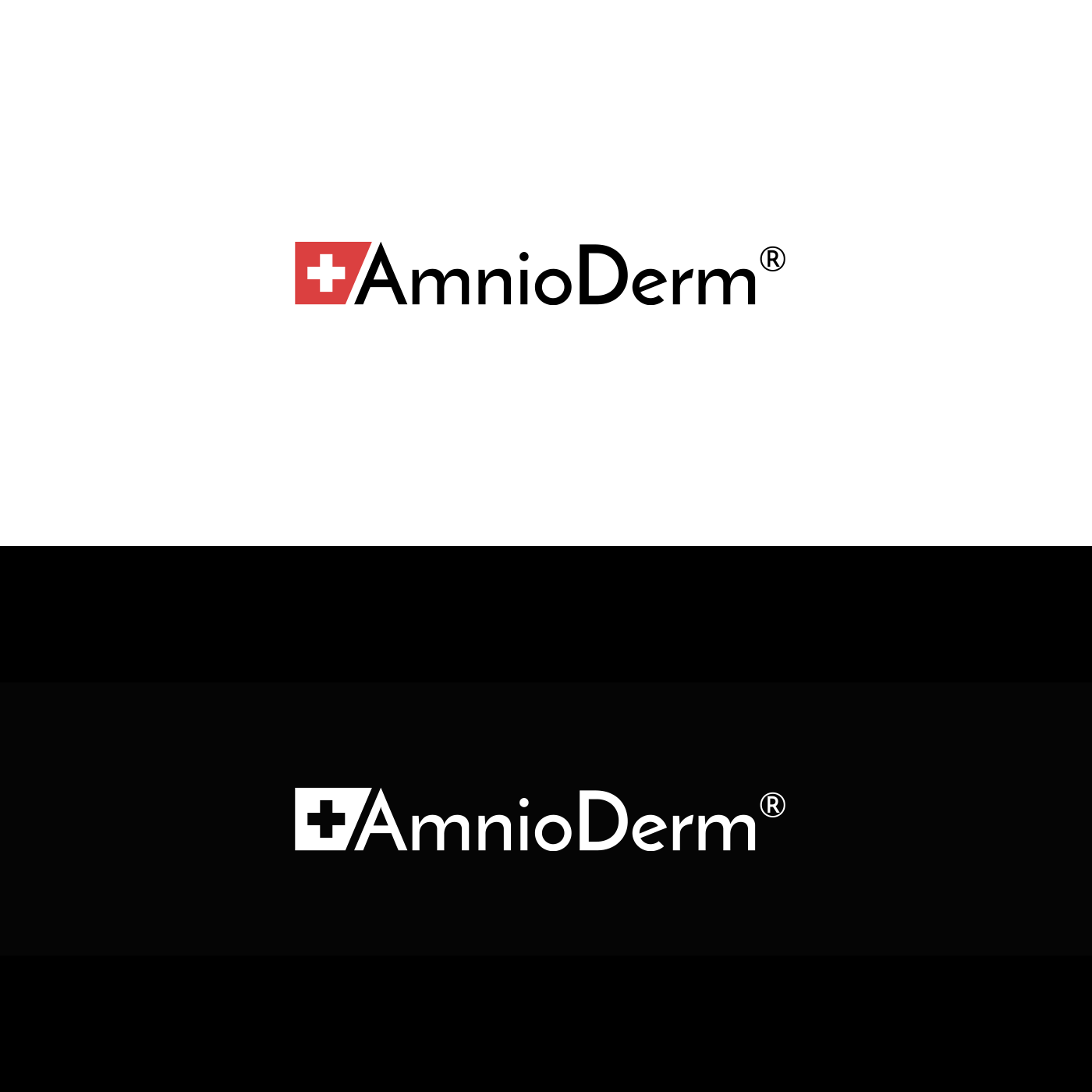 AMNIODERM® is one of BioHealing®'s products. Above you can see my design of its logo from 2017, which later became the base for the logo that is now in use. Also the other Amnio products' logos come from this.
Az AMNIODERM® egyike a BioHealing® termékeknek. Feljebb látható a logóm, amelyet e terméknek készítettem 2017-ben. Ez szolgált aztán alapul mindegyik Amnio termék logónak, amelyek jelenleg is használatban vannak.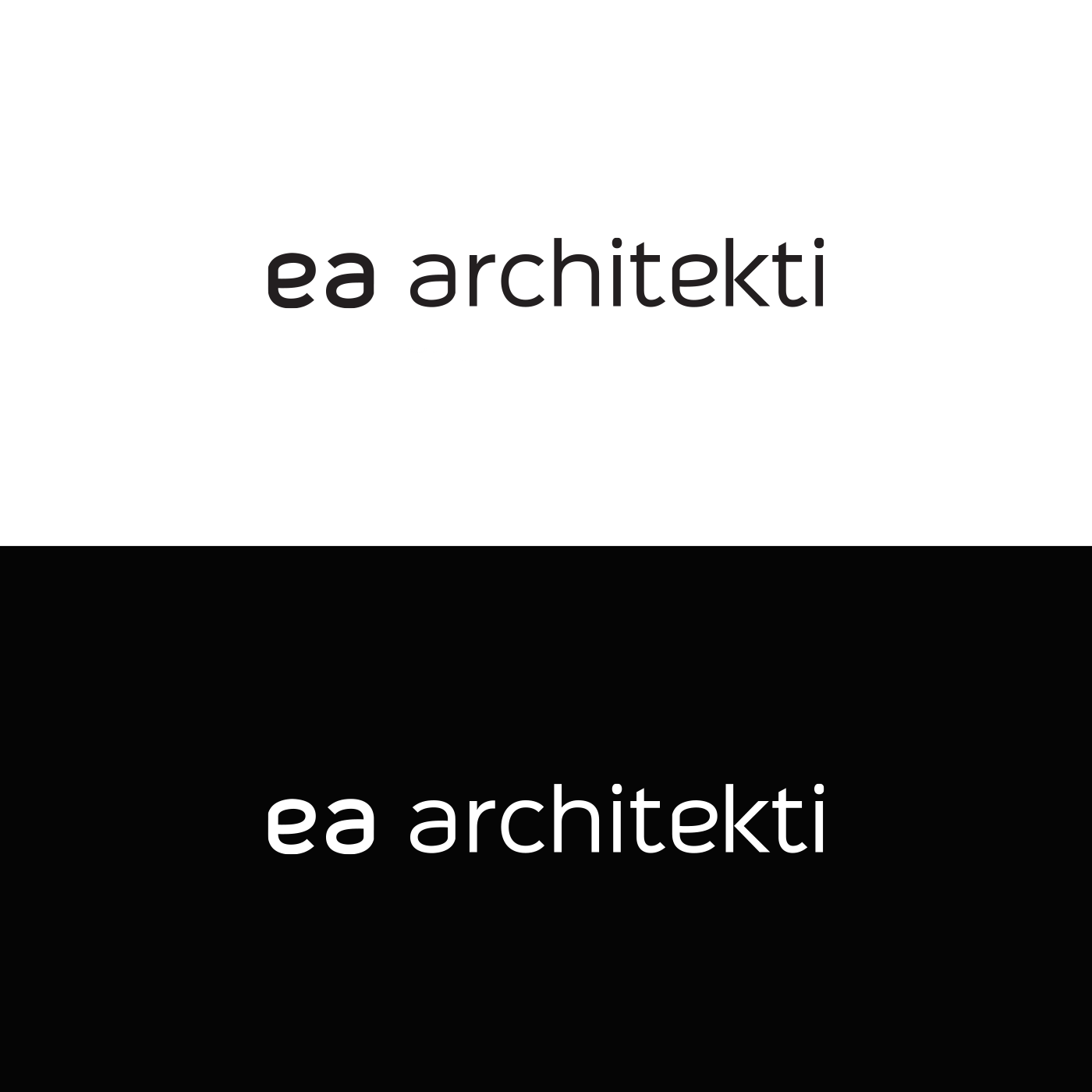 ea architekti is an architectural studio in Brno. Got their new logo in 2017, but then changed it to a very similar other version written with a different font in 2019...
Az ea architekti egy brünni építészeti iroda. Új logójukat 2017-ben kapták, majd 2019-ben lecserélték egy ehhez nagyon hasonló, más betűtípussal írt változatra...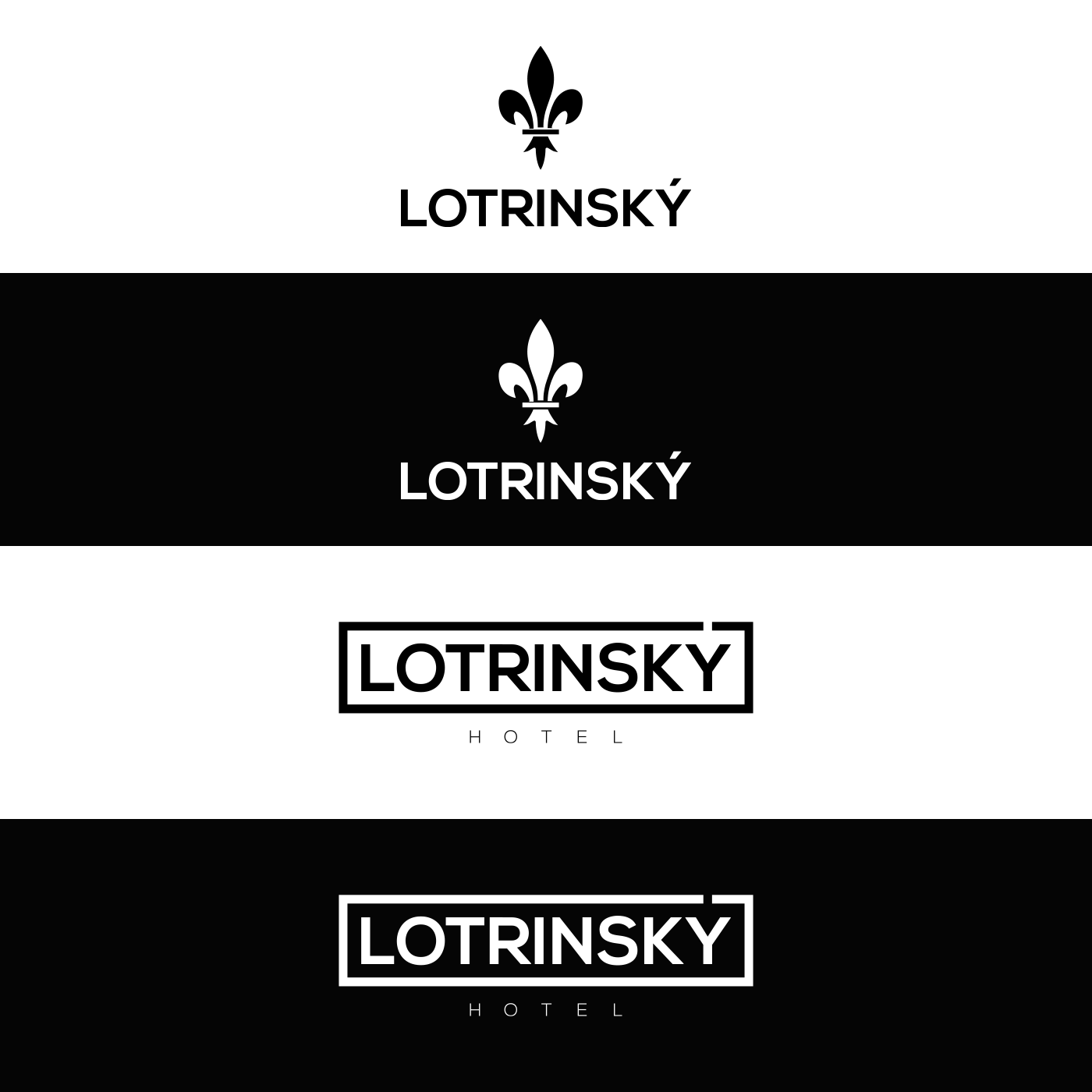 Two of the logos I designed for Hotel Lotrinský in Velké Pavlovice in 2018. One traditional, one modern. None of them has been chosen.
A Velké Pavlovice-i Hotel Lotrinský számára általam 2018-ban készített logók két legjobb változata. Egy hagyományos és egy modern. Egyik sem került kiválasztásra.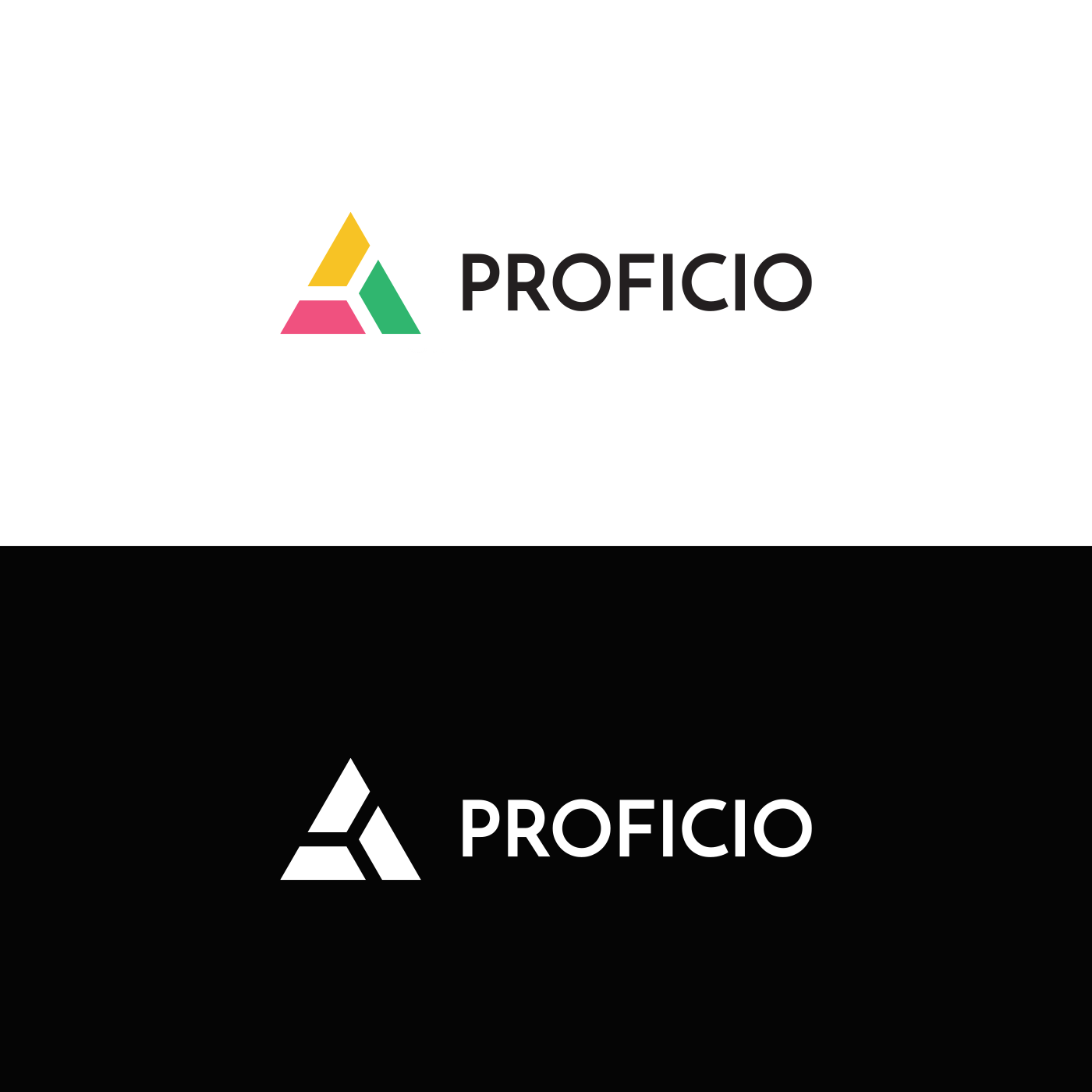 PROFICIO is a marketing agency based in Brno. Their employers are divided into three main teams: performance, creative and UX team. Therefore the three colors in the logo and the triangle divided into three parts. Got their new logo in 2018, and started using it in late 2019.
A PROFICIO egy brünni marketing ügynökség. Alkalmazottai három fő csapatban dolgoznak: teljesítmény, kreatív és UX csapat. Innen ered a logóban található három szín és a három részre osztott háromszög. Új logójukat 2018-ban kapták, és 2019 végétől használják.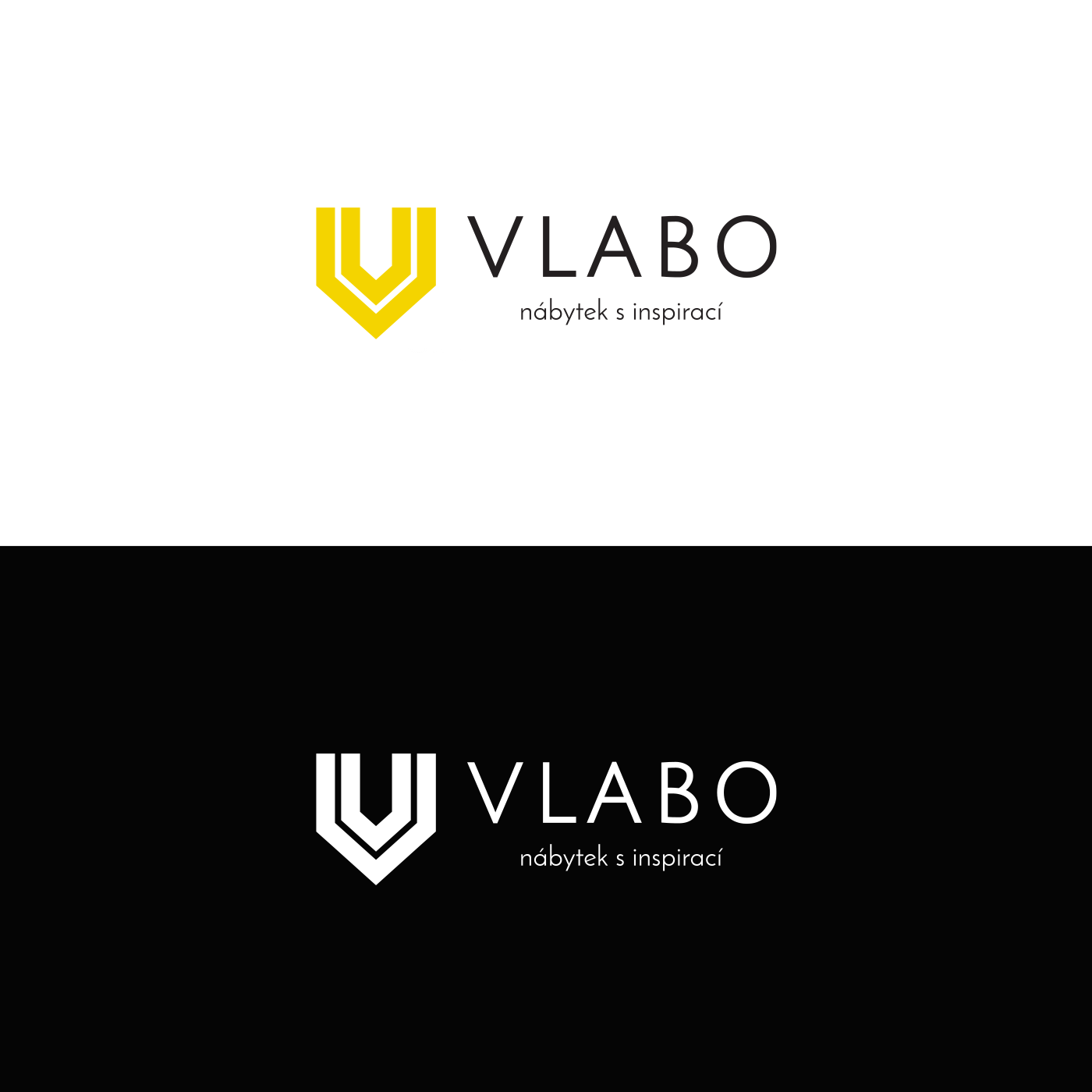 VLABO is a furniture manufacturing firm established in Opatov. The task was to redesign their old logo, but keep the yellow color they really liked. The yellow V in the logo refers to a smooth planed timber. They got their new logo in 2018, and started using it in 2019.
A VLABO egy Opatov-ban alapított bútorgyártó cég. A feladatom az volt, hogy új köntösbe öltöztessem régi logójukat, de meghagyjam az általuk annyira kedvelt sárga színt. A sárga V betű a logóban egy gyalult deszkára utal. Új logójukat 2018-ban kapták, és 2019-től használják.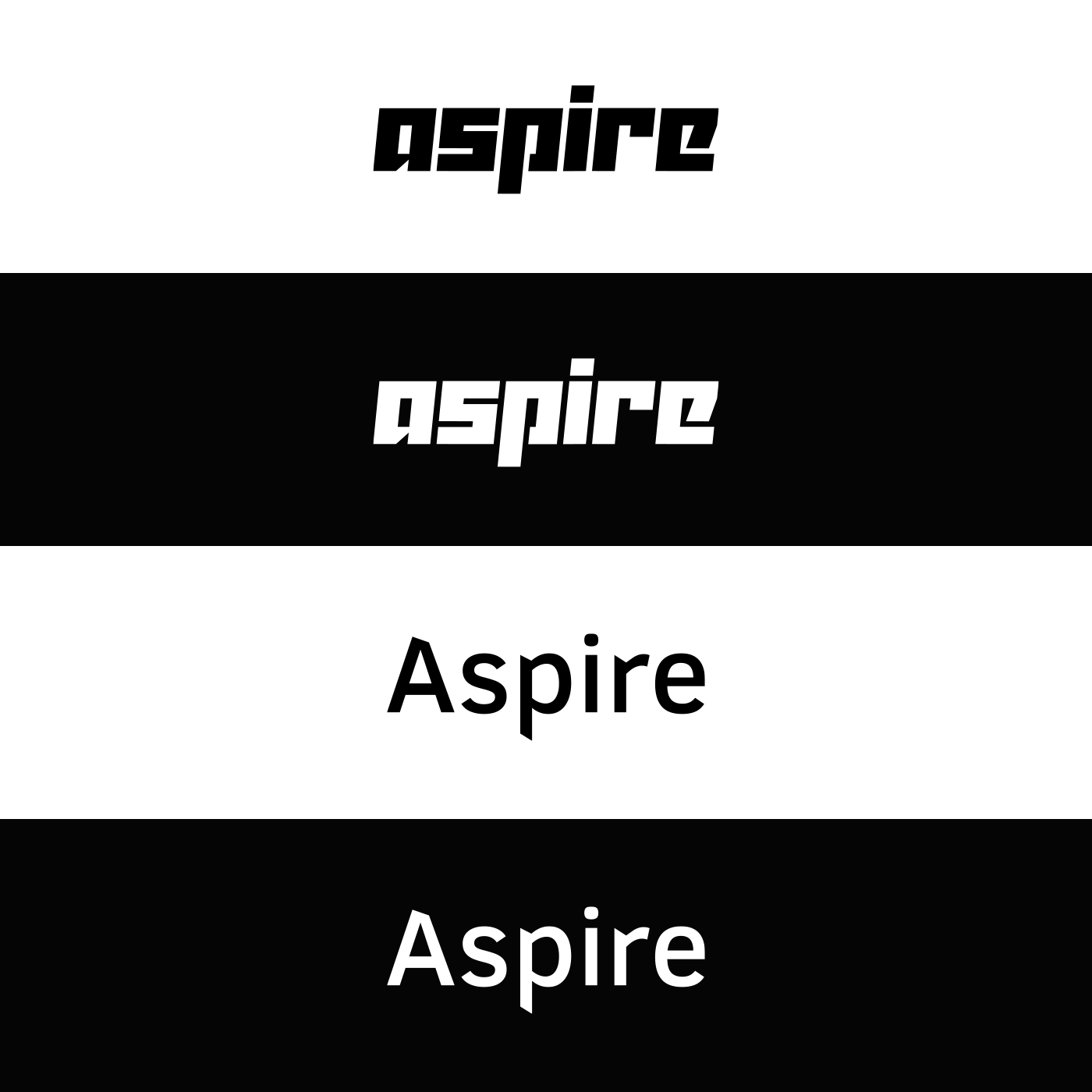 Aspire Sports is a Czech firm near Brno, which has been distributing bicycles and sports goods since 1996. In 2019 we were asked to redesign their logo and do some other works with it. Here can be seen two of the many designs I made, but none of them has been chosen.
Az Aspire Sports egy 1996 óta a piacon lévő kerékpárokat és sportárukat forgalmazó Brünn melletti cseh cég. 2019-ben felkértek minket hogy új köntösbe öltöztessük régi logójukat és azt majd több dolgon alkalmazzuk. Több logót is készítettem, a fenti kettő sikerült a legjobban, de ezek sem kerültek kiválasztásra.